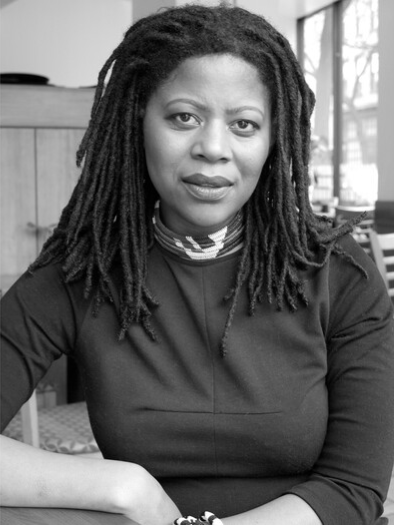 Simone Leigh (1967 - )
Simone Leigh is a Chicago-born artist working in a variety of media that includes ceramic, video, installation, performance and bronze. Her practice focuses on confronting and exploring the issues of identity and race, beauty, and feminism. Particularly black female subjectivity and ethnography, as she draws on her training in American ceramics, interest in ancient African pottery and dual degrees in art and philosophy. Her artworks frequently incorporate materials and forms traditionally associated with African art and the African diaspora. Leigh's main focus is to foreground the black female experience by creating objects and environments that reframe stereotypes associated with black women and celebrate black life. Leigh stated that she wants to change "the idea of thinking about femininity as something solid and enduring rather than always something fragile and weak."

In 1962 Malcom X said, "The most disrespected person in America is the black woman. The most unprotected person in America is the black woman. The most neglected person in America is the black woman." And in the decades since, those words have continued to resonate. Through her sculptural forms and materials, Leigh dares viewers to confront such stereotypes that contribute to the marginalization of women of color and move beyond; reframing their experience as central to society.
Similar to the women her work represents, Leigh has been long overlooked by the art world. For years, curators and collectors ignored or dismissed such work, regarding ceramics as craft unfit for nationally recognized galleries or museum shows. However, Simone Leigh will finally move into the mainstream after her 16-foot-high bronze sculpture, Brick House (2019), was commissioned for the High Line Plinth in New York City. Her most monumental piece to date, is a large, eyeless head, with its strong features, afro, and cornrow-braided hair, which inserts its curves and stunning presence into the rigid geometry of the surrounding city of vertical glass and steel. The first sculpture in her 'Anatomy of Architecture' series has multiple references to black culture. The title, Brick House, exemplifies a strong Black woman who stands with the strength, endurance, and integrity of a house made of bricks. The long thick braids have a cowrie beaded on the end of each, a symbol of the goddess protection which is highly powerful. And the torso echoes the bullet-shaped domed houses of mud and grass that were the traditional dwellings of the Musgum communities in Cameroon.
Brick House cannot help but remind us of just how few monuments are dedicated to African Americans in New York, especially women. Given the lack of inclusion of black women in the fields of Western culture, this sculpture helps create more space for a diversity of representations of black women. Leigh's career has taken off since, receiving a plethora of awards, grants, fellowships and even her own exhibition in the nationally recognized Solomon R. Guggenheim Museum. The recent police shootings have made it a civic responsibility for all humans to learn and teach the basic history and tenets of this movement for racial justice, and the importance of black bodies. Along with other artists, Leigh's work is at the forefront of acknowledging black culture as well as black women's beauty and the celebration of black womanhood.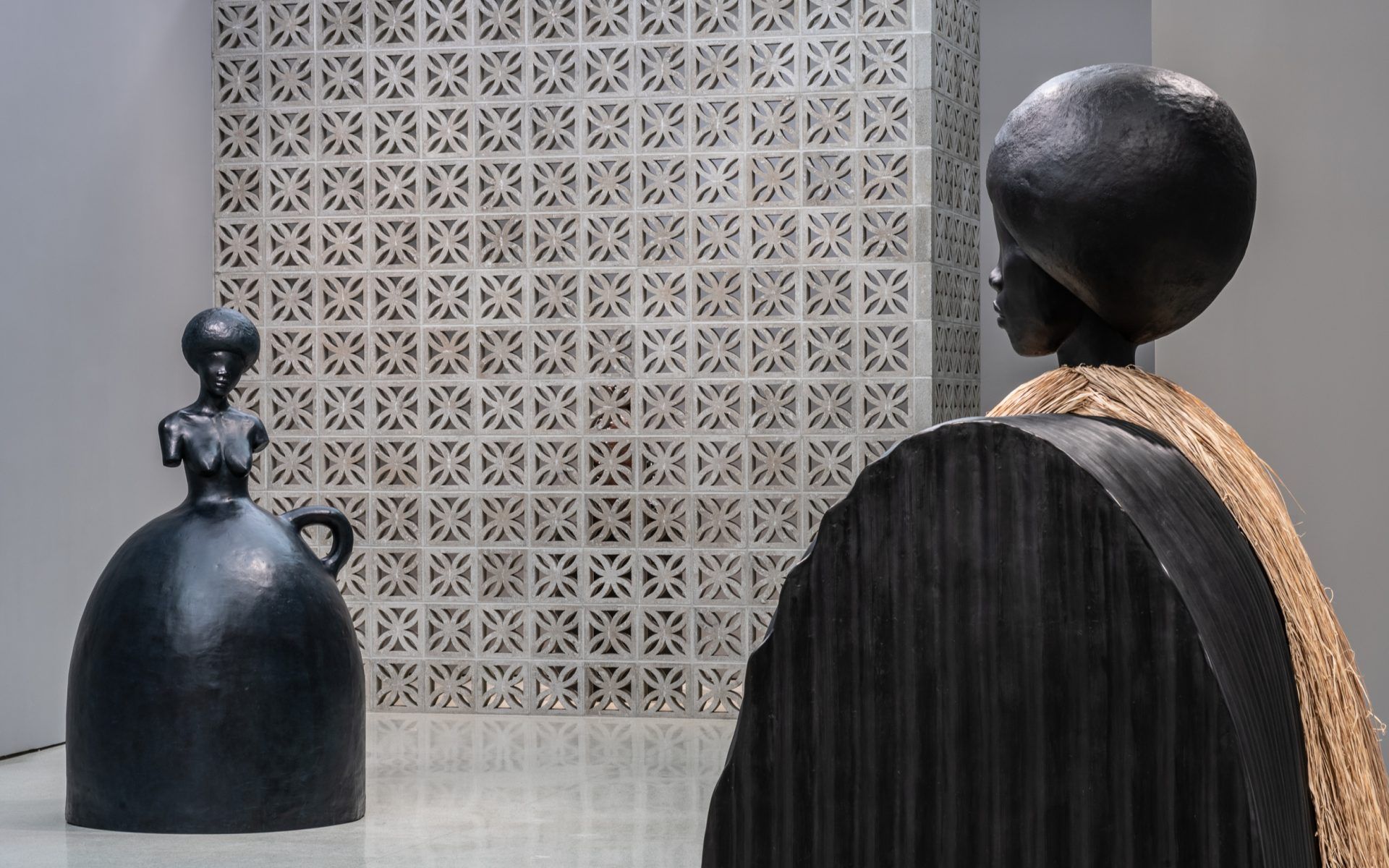 Loophole of Retreat exhibition, 2018, Guggenheim Museum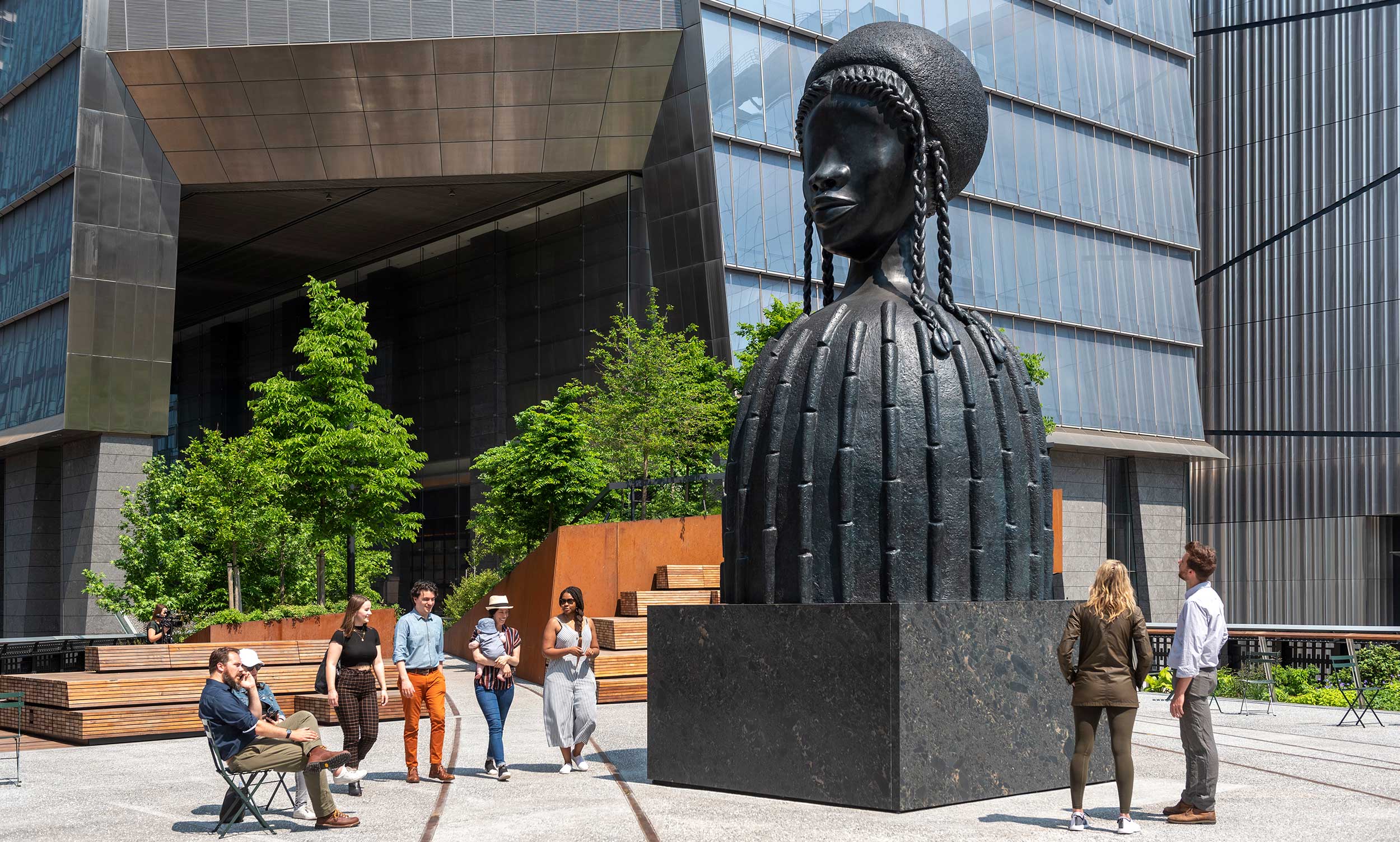 Brick House, 2019, New York City