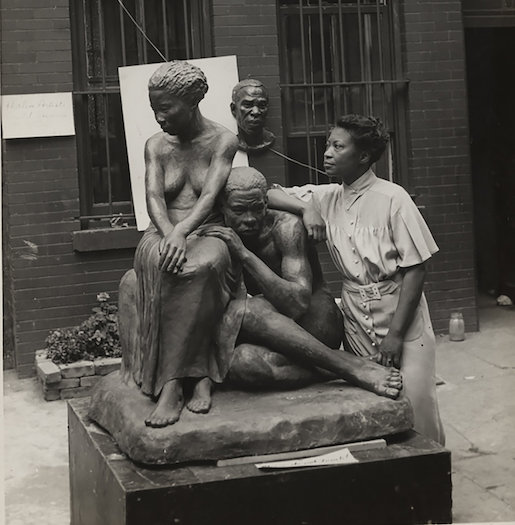 Augusta Savage (1892 - 1962)
Although little of her work survives today, Augusta Savage, is one of the most influential sculptors, activists, and educators of the 20th century. Born in Green Cove Springs, Florida, a brick-making town, Savage grew up working with clay. She moved to Harlem in 1921 to study at The Cooper Union School of Art. In 1923, at age 30, Savage was awarded a scholarship to study at the Fontainebleau School of Fine Arts in Paris. However, after learning that she was black, the scholarship was rescinded. As a result, her work became more rooted in activism regarding black representation in the arts, in which she was commissioned to sculpt busts for leaders such as W.E.B. Du Bois and Marcus Garvey. After receiving a scholarship to study in Paris and across Europe in 1929, Savage  returned to Harlem in 1932 where she opened the Savage Studio of Arts and Crafts. A few years later in 1937, and with federal funding from the Works Progress Administration, this turned into the Harlem Community Arts Center, which provided free arts education to Harlemites. Some of her notable students included the young Jacob Lawrence, Gwendolyn Knight, Norman Lewis, Robert Blackburn, and other famous Harlem Renaissance artists. In the 1940s, Savage moved to Saugerties, New York where she lived and worked as an artist, activist, and educator until she died, in 1962. Throughout her life Savage was a champion for black artists and their work. Her commitment to gender and racial equity and inclusion is very evident in the social and artistic impact she had during her lifetime. Her legacy is so prevalent in both her own body of work and that of her students, making her one of the most important and influential artist of the 20th century.
One of Savage's most notable works is "Lift Every Voice and Sing," inspired by the song written by NAACP leader, James Weldon Johnson. This work was a commission for the 1939 New York World's Fair, in which Savage was one of the two African Americans to receive a commission. In this piece, which was renamed "The Harp" by the World's Fair Commission, the soundboard of the harp is formed by the hand of God, the strings formed by the choir members robes, and the twelve singers acting as an instrument of God. Despite being sixteen feet tall and the most popular work at the fair, it was destroyed at the conclusion of the fair, as Savage did not have enough money to have it cast in bronze.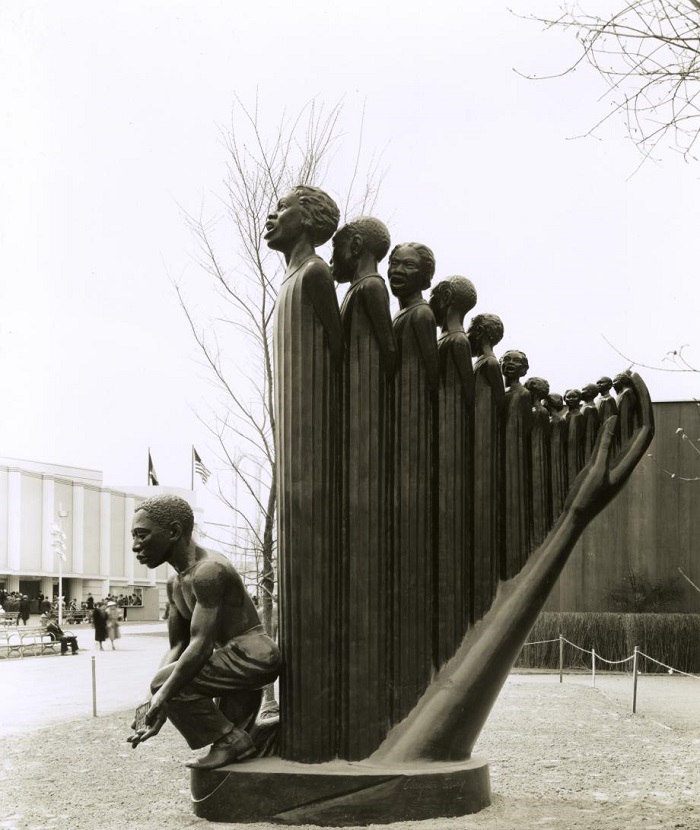 The Harp, displayed at the 1939 World's Fair in New York City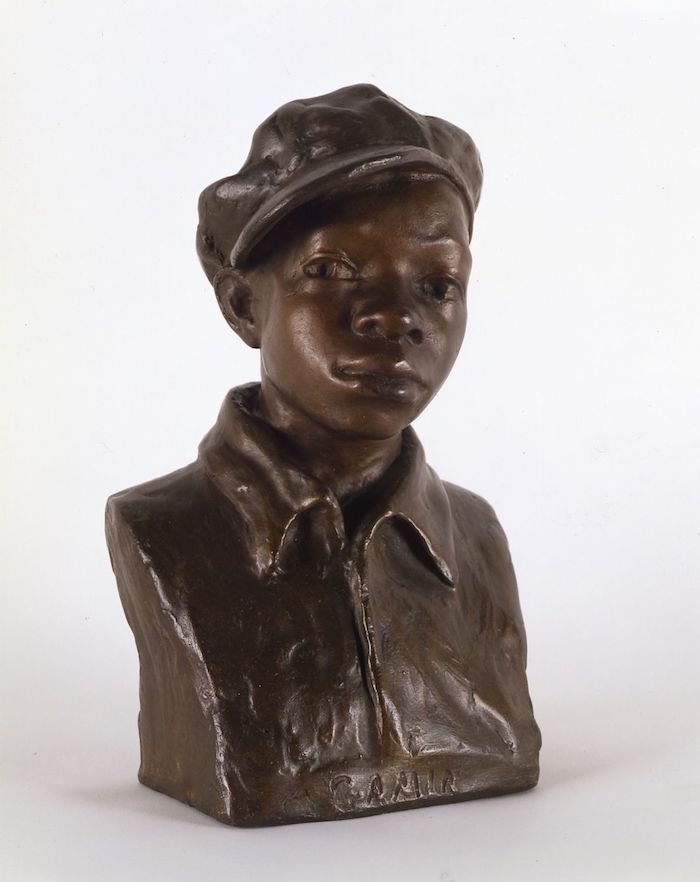 Gamin, c. 1930. Courtesy of the Cummer Museum of Art & Gardens, Jacksonville, Florida