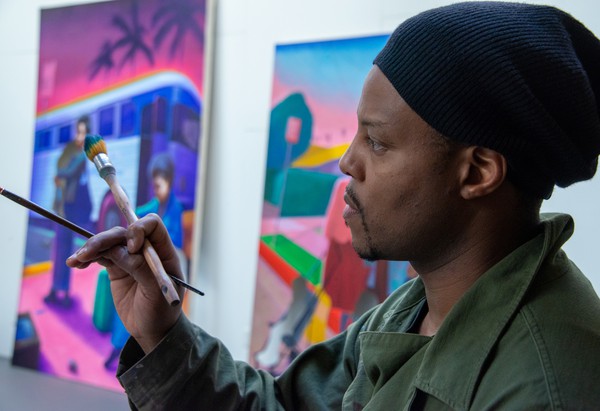 Titus Kaphar 

(1976 - )
As a visual artist practicing today, Titus Kaphar's work comments on many of the socio-political issues that we are currently witnessing in the United States. His earliest works deal primarily with increasing representation of Black people in the Art Historical narrative of 17-19th century American paintings. Due to the devastating lack of historical documents about the lives of enslaved Africans, artists have had to imagine a life for these people through writing, painting, film, and other mediums. In his painting, Behind the Myth of Benevolence (2014), Kaphar imagines the life of Sally Hemmings, one of Thomas Jefferson's slaves.
His more recent works contain a stronger political message, as they address the criminal justice system and police brutality. In his work, Kaphar humanizes the men and women that have been subjected to over-policing and violence. His painting for George Floyd's mother, Analogous Colors (2020), highlights the loss that mothers face when they lose a child to police violence.
One thing that makes Kaphar stand out among his contemporaries is his style of painting. By directly referencing classical Western paintings, a style generally believed to have aesthetic beauty, Kaphar draws in a larger audience that can then begin to learn from and discuss the message he is projecting. In addition, his tactile, interventions with the canvas itself adds a level of symbolism to the work that incites even greater dialogue among his audience.
BEHIND THE MYTH OF BENEVOLENCE, 2014
Oil on canvas. 59 x 34 x 7 inches.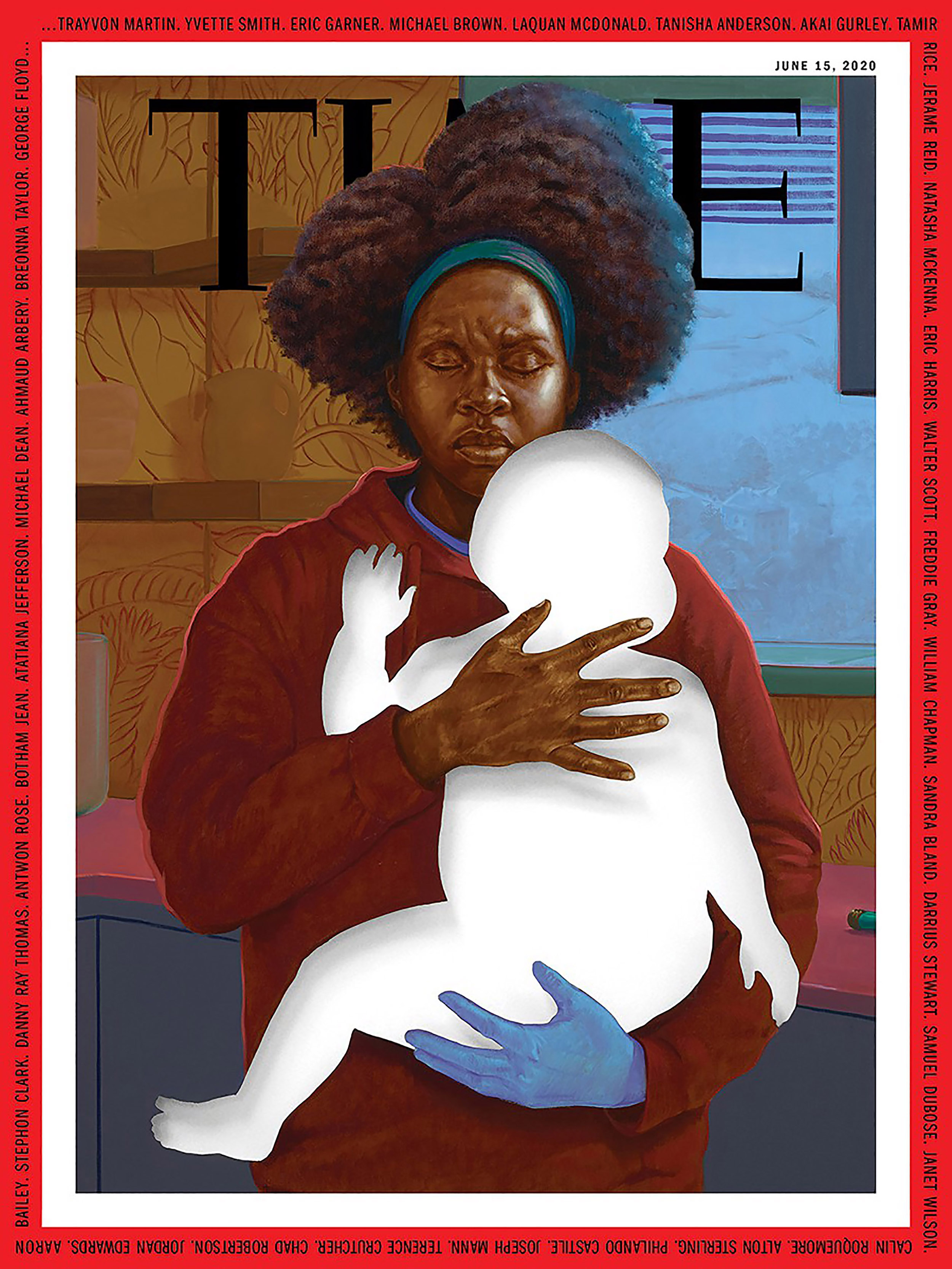 ANALOGOUS COLORS, 2020
Oil on canvas.